The Underground Wheat Granaries or "Pears"

in Pays d'Opale
An underground treasure that embodies the unique heritage of our region.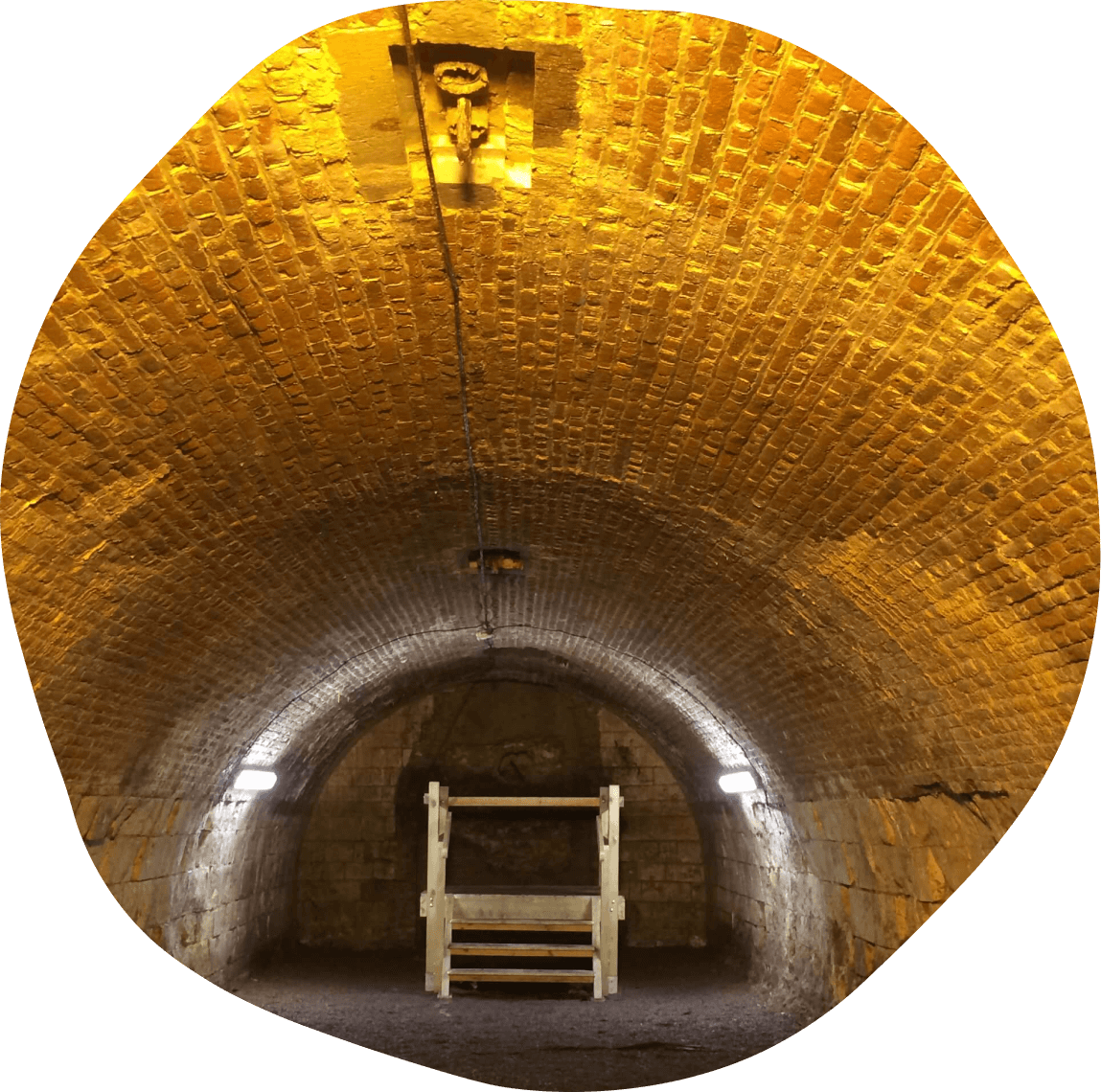 Unique and atypical, the underground granaries (or pears) are an essential site in the history of our region.
Located under the Maréchal Leclerc esplanade, the underground wheat granaries can only be visited with a guide. Several guided tours are organized throughout the year by the Cultural and Historical Association of Ardres, especially in summer and during the weekend of Heritage Days. These tours for individuals are free.
For groups of more than 10 people, it is possible to make a specific request outside of these dates, directly by mail to the association.
During the Renaissance, Ardres was the northernmost citadel of the kingdom of France. Further north, Calais was in English hands and to the south-west, Saint-Omer belongs to the Spanish. This border situation, as well as the rivalries between the different kingdoms, quickly made François 1er aware of the interest in strengthening the city.
Ardres ensured its defense thanks to several garrisons of soldiers who had to be housed, distracted, and above all fed. The storage and preservation of wheat thus became a major concern, hence the construction of these wheat silos in the sixteenth century.
Built by the military, the "Pears" are extraordinary galleries and silos that can hold up to 1,000 tons of wheat! In the event of a siege, these reserves would thus make it possible to supply 500 people for 1 year.
The architecture of this place is particularly advanced for the time: 3 levels, galleries and ventilation chimneys, 11.50 meters underground, a descent of 60 steps… A little anecdote: they take their name from "pears" from their particular shape. This site, truly unique in its kind, thus benefits from a classification as historical monuments: it is thus protected with regard to the interest it presents on a national scale.
The Pears constitute, with the Royal Bastion, one of the most astonishing and interesting sites in the surroundings.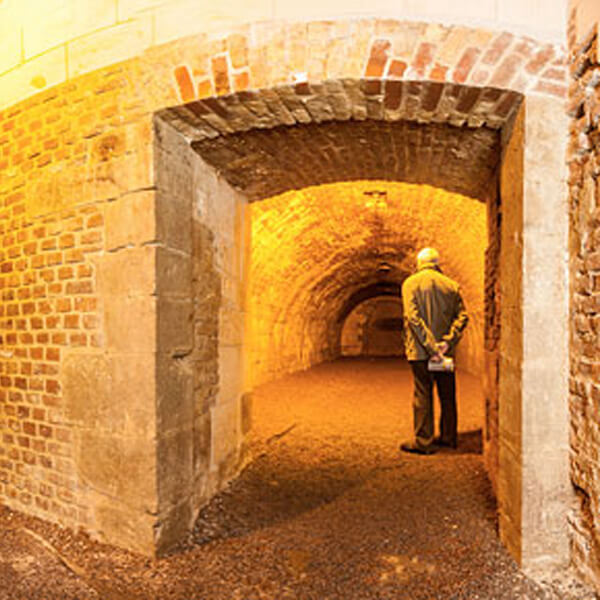 UNDERGROUND WHEAT GRANTS OR "PEARS"