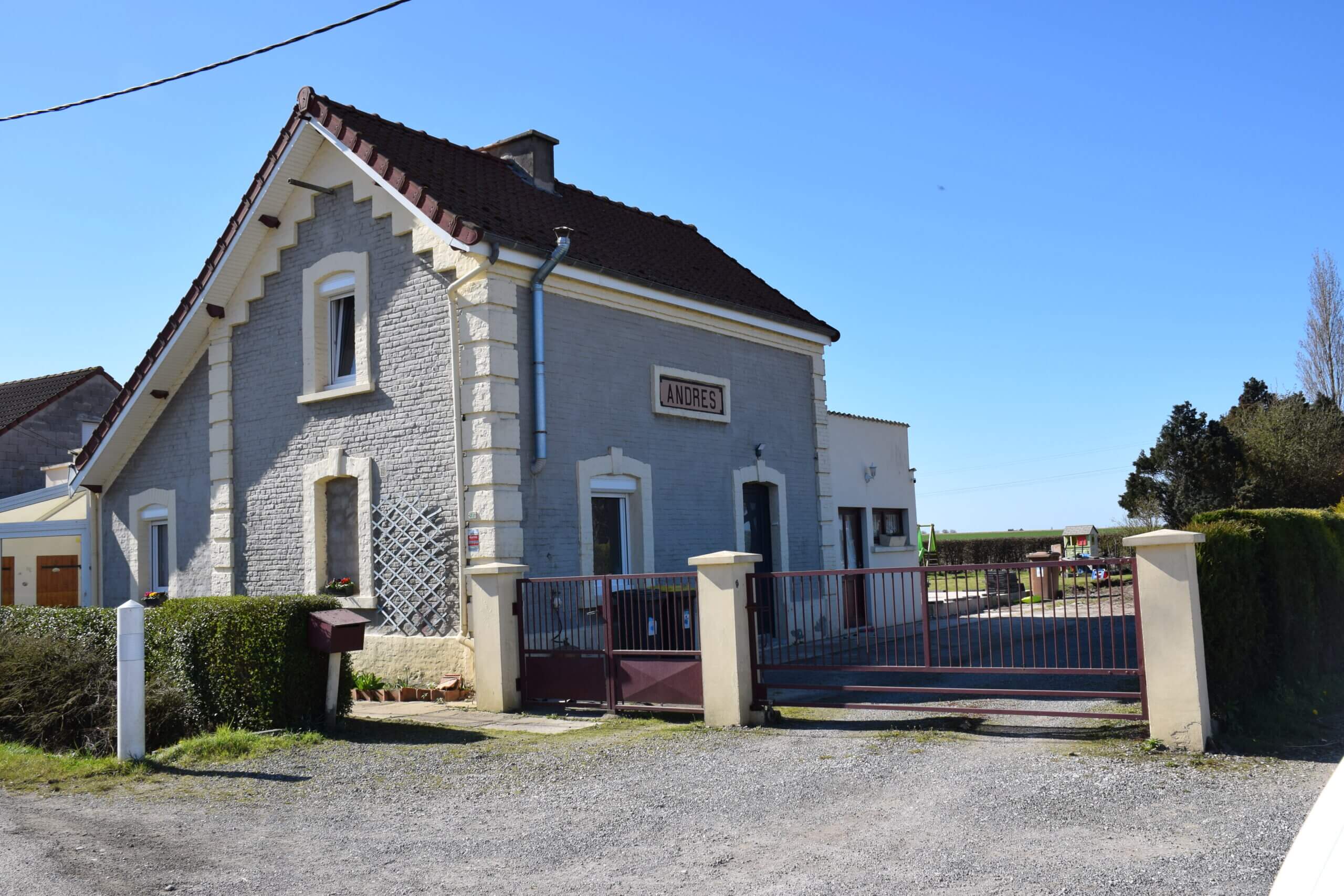 Address
88 Rue des Écoles,
62340 Andres
The municipality of French Flanders and Ardrésis is located about ten kilometers south-east of Calais, 27 km north-east of Boulogne-sur-mer, 27 km north-east of Saint-Omer (Pas-de -Calais), and about twenty kilometers from the Franco-Belgian border. Its inhabitants are called Andrésiens.
Nos horaires
Monday : 8:30-12:00 
Tuesday : 8:30-12:00  
Wednesday : 13:30-17:30
Thursday : 8:30-12:00 
Friday : 13:30-17:30
Saturday : closed
Sunday : closed
— Saint-Jean Baptiste church
This church was rebuilt in 1754 by Viscount Des Androuins, lord of the place, and placed under the patronage of Saint John the Baptist. The external appearance of the church is interesting due to the variety of materials used – red bricks and white stone are superimposed in several equal layers. The facade is covered with flat tiles.